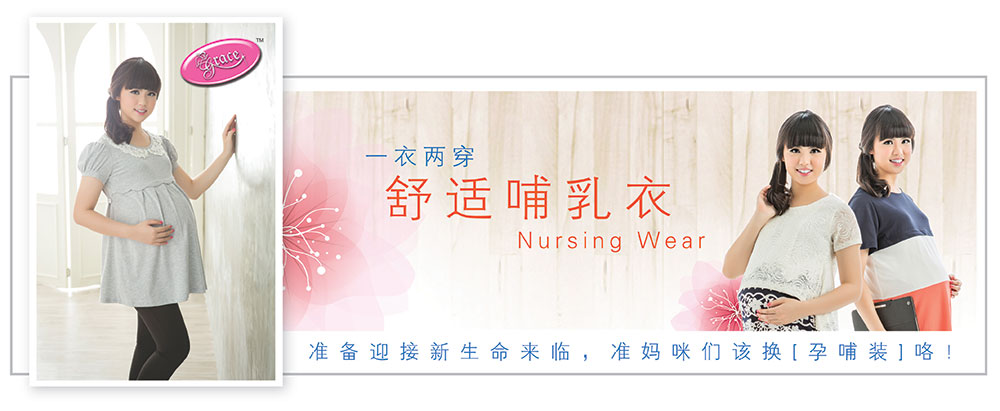 Pregnancy and lactation equipment
Versatility is the name of the game. We have dual function clothing that caters for all mums-to-be. It is a perfectly designed outfit that is specifically made to take mums all the way from pregnancy to nursing and beyond. The proprietary horizontal opening makes breast feeding as easy as 1, 2, 3, which translates to an enjoyable experience for mother and child.
孕哺装
一衣两穿...
准备迎接新生命来临,准妈咪们该换[孕哺装]咯! 到了怀孕后期,需要换穿跨越怀孕期间两阶段的孕哺装.
为准妈咪您提供舒适材质及特殊哺乳开口设计[孕哺装], 一衣两穿,不但是孕妇装还能作为产后哺乳衣. 让您舒服的度过怀孕后期的阶段,轻松享受哺乳时光.